HOME | PRODUCT DESCRIPTION | WHERE CAN I GET IT? | HOW IT WORKS | PRODUCT COMPARISONS
WHAT THE PROS SAY | PRINT PRODUCT INFORMATION | MOLES | CONTACT US
Moles are pests that inhabit most areas of the world with the few exceptions of Australia, Greenland, Antarctica, and parts of South America. There are about 30 species of Moles ranging from 4" (10 cm) to 9" (23 cm) in length. All Moles share a few common habits – they eat worms, insects and their larvae, and some roots just under the surface of the ground. They are powerful tunnelers. Moles build tunnels to find their food and they maintain these tunnels while patrolling them in their search for it. With the use of their powerful forefeet, each armed with five strong claws used to shear the soil, Moles can literally swim through the loose soil found in flower beds and vegetable gardens while searching for prey. A single Mole is capable of digging over sixty feet of tunnel in one day and this could result in as many as two hundred ugly mounds over the course of the Autumn and Winter months! -- All this mess from just one pest!
Moles are anti-social creatures, except for the brief period of the breeding season. A Mole will patrol its territory, or "encampment", and mark the area where it is active by laying a trail of liquid scent in order to discourage trespassers. However, if a tunnel is abandoned, another Mole will be happy to take over the territory!
All this would be fine except Moles get rid of the dirt by pushing it up in ugly mounds onto the surface of your lawns and gardens to keep their tunnels clean!
There is an abundance of information available regarding Moles. However, you and I can no doubt agree that, whatever else we may know about Moles and their habits/needs, we are NOT happy with the mess they make of our land! -- So why live with it when it is a relatively simple task to get rid of Moles?
Moles frequently cause damage, but are also beneficial as they are insectivores that feed on insects, worms, and other invertebrates. They also irrigate and aerate the
soil by burrowing. Occasionally they eat plant seeds, roots, and bulbs, but most damage is done while burrowing for insects when they uproot the plants and grass roots.
They are most active in spring or fall and on cloudy days. During cold winters and dry mid-summers they go deep into the ground. They have a very extensive underground tunnel system, including travel tunnels (which are used daily) and foraging tunnels (rarely re-used). When Moles become a problem, the following methods can be used to control the damage.
There are three proven methods to control moles and other underground rodents.
Direct Killing - Although Moles may burrow at any time, they are usually most active at certain times, depending on the season. Note when most new activity occurs, or when flattened ridges or mounds are repaired. Once you have determined when the Moles are most active, look during those times to see the long winding ridges being pushed up by the Mole tunneling just below the surface of the ground. With practice you can approach the tunneling Mole and kill it by smashing the earth down with a shovel or similar instrument just behind where the earth is being lifted up. Repeated application of this method is needed to remove Moles from an area.
Trapping - Moles can be trapped provided that the trap is placed on a tunnel that is actively being used every day and that problems with function of the trap are noted and resolved. Locate active tunnels of Moles by gently mashing a short section of every ridge that you can find with your foot and marking it in some way. Any ridge that has been pushed back up with 12 to 24 hours is over an active tunnel. Traps placed on these ridges should catch a Mole every 24 to 48 hours until all Moles using the tunnel beneath are caught. If a trap has not caught a Mole in 3 days, it is in the wrong location, or it has caught all the Moles using that particular tunnel and must be moved to a new location.
Smoke fumigation - Odorless fumigation is a fast and effective method to eliminate unwanted underground pests and is available to all property owners. Pressurized fumes GO TO the rodent, moles and gophers deep in their burrows, providing immediate results, unlike traps of poisons that depend on the mole or gopher to discover them. And, even if discovered, may be avoided by these elusive pests. While they may not go into traps or eat poison, gophers, moles and other rodent pest must breathe, making the UNDERGROUND EXTERMINATOR a very effective solution.

Fumigation with UNDERGROUND EXTERMINATOR, is easy, efficient, cost effective and safe to pets and livestock and will eliminate moles, gophers, voles and all other underground rodents. Locate the active tunnels and follow the simple instructions provided with your UNDERGROUND EXTERMINATION. You will soon have a yard free of voles, moles, gophers and all other burrowing pests.
AVAILABLE AT YOUR LOCAL HARDWARE STORE OR NURSERY BELOW: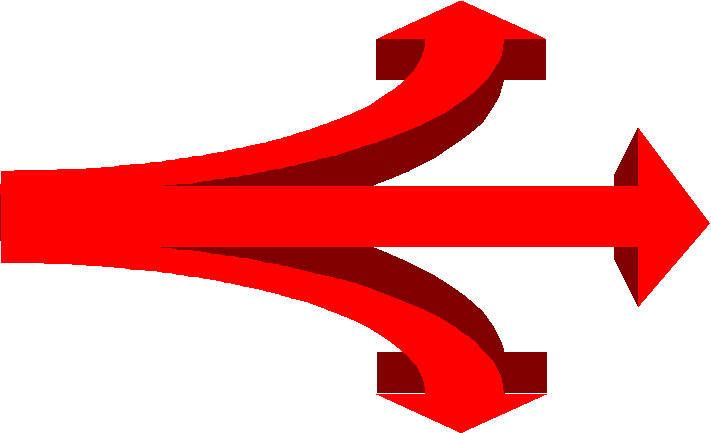 IMPORTANT:

click

on your local Store below to get a printable info. page that you can bring with you